Guess who's been working her tail off making new kit after new kit? Yep, that's right, I have another kit to tell you about from
The Scrappy Kat
. Pretty amazing, huh? And, you can get this one for FREE as well!
Not only that, but everything over at STS (including her kits and Janice's kits) is on sale this week, but more on that in a minute.
First, Kat's kit...
She is being featured
in the Designer S.P.O.T.L.I.G.H.T. over at
http://www.foreverfreedownloads.com/
.
Monday you can snag the papers and Wednesday you can get the elements and alpha. Check it out, isn't this one of the most darling little boy kits you've seen? :)
And in celebration of her Designer Spotlight, I've made a QP for you as well using her new kit! Just click on the preview to download it!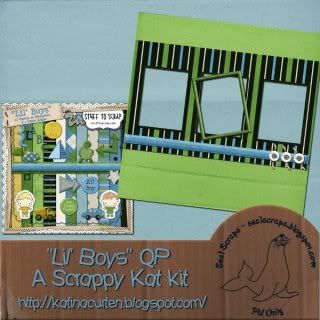 Now, about that sale... here are all the details you need to know. Happy Back-to-School time!