Are you overwhelmed yet by everything going on in digi-land this week? :) I'm loving all the wonderful things that are happening and I have some more things to tell you about!
First, remember the yummy kit, "Blueberry Latte" that
Kat
just came out with? Well, one of my fellow CT members,
Jenn
, created an awesome set of recipe cards with it and starting tomorrow Kat will add them to her store. But you are lucky because also starting tomorrow Jenn will offer one card a day for free on her
blog
. Each card will only be available for download for 24 hours. After that, the only place to get it will be in the store. Here's a preview of what she's created: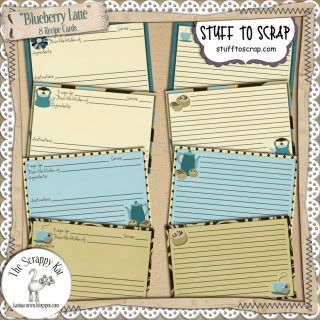 Also over at STS, there is going to be a new kind of challenge. It's called a Dream Kit Challenge and you provide input and challenge the designers to create a mega kit! How cool is that?!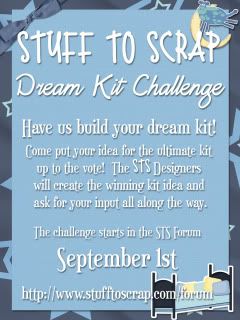 ALSO, the store is having its first CT call! This sounds so cool and I'm really wishing I ha