Well, this should teach me to schedule posts for you well in advance! I was going to get these QP's up for you this afternoon, since I have had company since I got back from vacation until this morning and didn't do the posts way ahead of time...
But, as luck would have it, we finally got some (desperately needed) rain and our electricity has been out for the past several hours! Ug!
Not only that, but there's a speed scrap that is almost over as I type this that I am missing. Double Ug! Maybe I can hurry and still get my layout done...I'll have to go check as soon as I finish here! :)
I am definitely going to have to do my best to make this Saturday's SS. I'm going through some serious scrapping withdrawl, plus the SS is hosted by
The Scrappy Kat
and includes this amazing
whole kit
as the participation prize! Can you believe it?
Here are the details you need to know:
Speaking of Kat, here's a couple QP's she put together using our collab "Country Carnival"!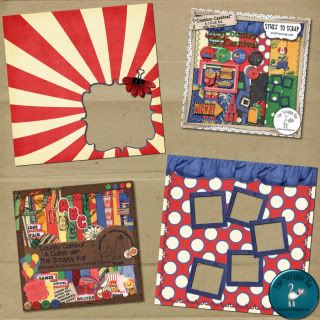 Check out her blog too because her whole CT is also offering QP's for you!
Here's mine: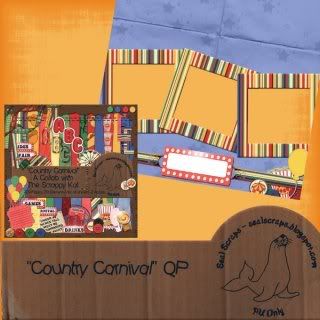 AND, as promised, I also have another QP for you using the new kit "Grungy Geometry" by
JW Digiscraps
. If you haven't gotten both of these kits yet, you'll want to do it SOON, while they are still free! Click on the preview to download mine and then head of her
JW's website
for many more!