So how did you like your papers yesterday? Aren't they kind of fun? And they don't have to be used for Halloween pics either. Here's a layout I made with it the other day:
Now head over to Amber's and Kat's to snag their parts:
And Kat: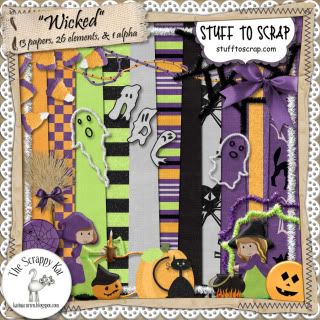 Don't forget to stop back by tomorrow for QP's, plus Kat has a new kit coming out on Monday and I'll have a freebie for ya as well as the October blog train on Wednesday!