I have a fun new collab kit to tell you about today. It's by The Scrappy Kat and Mad Genius Designs and is called "Boys Club" and is perfect for grungy boys! I love the elements in this kit and can't wait to use them on some of my son's pictures. The best part is, this week you can get the kit for free on their blogs. How's that for a Cyber Monday deal! :) Free!

Here's a look at Kat's portion. Just click on it to head over to her blog, where she'll give ya the links and hook you up with MGD's portion.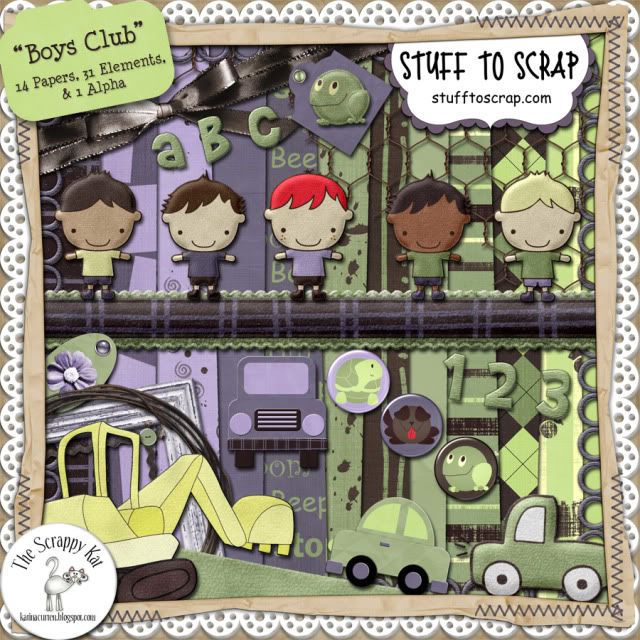 And here's a layout I just made of my son and my sis, hangin' out.