Here is a super-cute kit that I just have to tell you about. It's from The Scrappy Kat and was made in honor of one of my fellow CT's cats. Check out the cute little girl elements ~ they're my favorite thing in here! You can snag the kit over at Stuff to Scrap and she also has some darling QP's for sale in case you need to scrap some in a hurry!
Here are a couple pages I did of our "first child".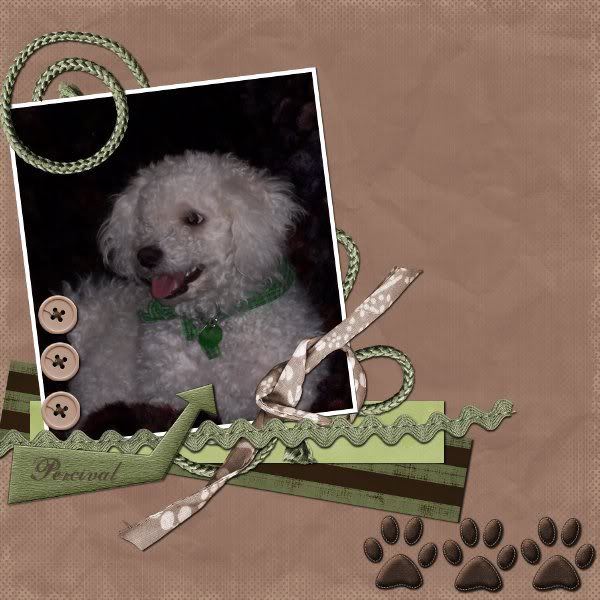 Getting smacked around by his cousin: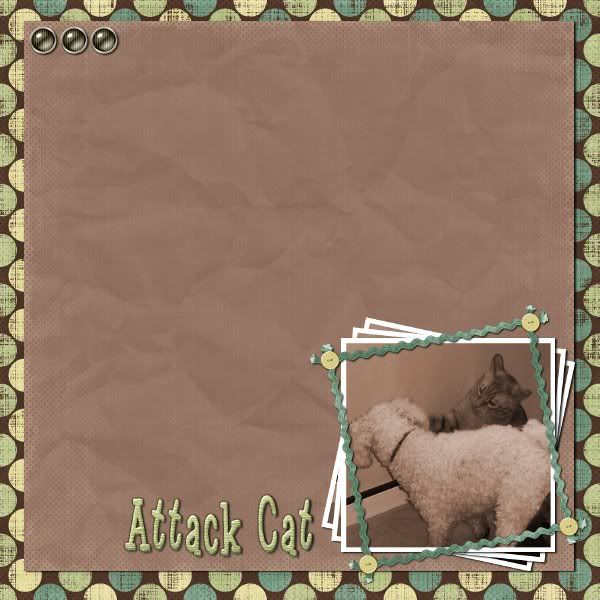 My son just learned to say "c'mere kitty," so maybe I can get some pics of him with one of our friends' cats soon. I'm dying to use some of the cute kitty and kiddo elements too!