Well, it's all over but the shoutin'. Or judging as the case may be. I have finished my entry for the final round of the
Designer Darling competition at STS
and am breathing a big sigh of relief! This was way more stress than I expected! LOL! I've done some full-sized kits before, but never with
pressure!
Fortunately, I love the result!
"Backyard Fort" is the perfect kit for all of you with boys and tomboys who love to play outside and build things! It includes lots of fun elements like trees with tire swings, ropes, hardware, leaves, animals, duct tape, ladders, fort plans, and more! Signs for boys and girls are included, as well as boy/girl doodles in skin/clothes colors not shown in the preview. You like the little girl? She's my favorite, modeled after my 'baby' sis - who's getting married at the end of this year - yikes!
You can click the preview to head over to STS for the download links: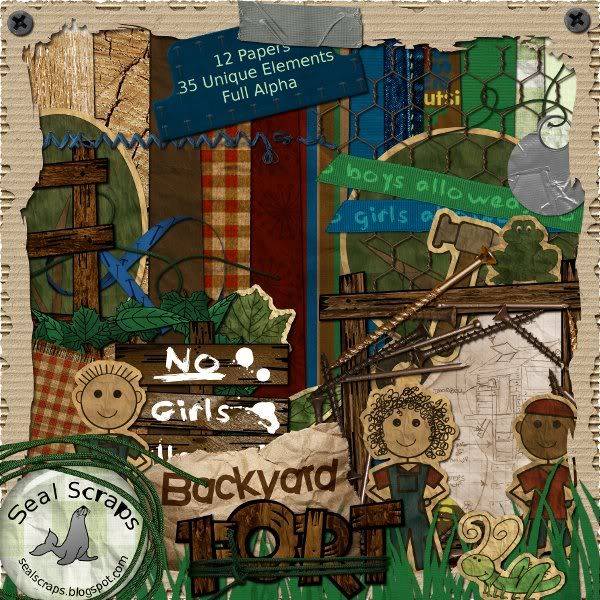 Included are 12 papers, 35 unique elements (42 total), and a full nailed-together alpha.
Here's a closer look at the papers: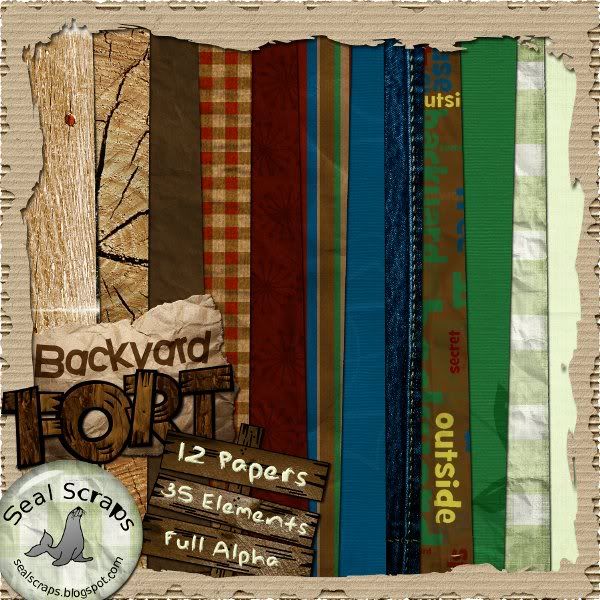 You can now get the kit and add-on at my
store
.
I really hope you guys have enjoyed this contest as much as I have! I know that even if I don't "win" I've definitely learned a ton of things that will help me make even better things for you in the future!
Speaking of which, I've got three more full-sized kits currently in the works, so don't forget to keep stopping by for fun freebies! The next freebie will be an add-on for this kit (including word art and flair) at the end of the week.