So if you haven't checked it out already,
The Scrappy Kat's store
over at STS is on sale. It's her birthday this month and she's letting us all celebrate with her by putting everything in her store 35% off. Plus, she's already had a couple kits/minis come out and there are more planned (with the next one in just a couple days) and lots of contests and give-aways over on
her blog
.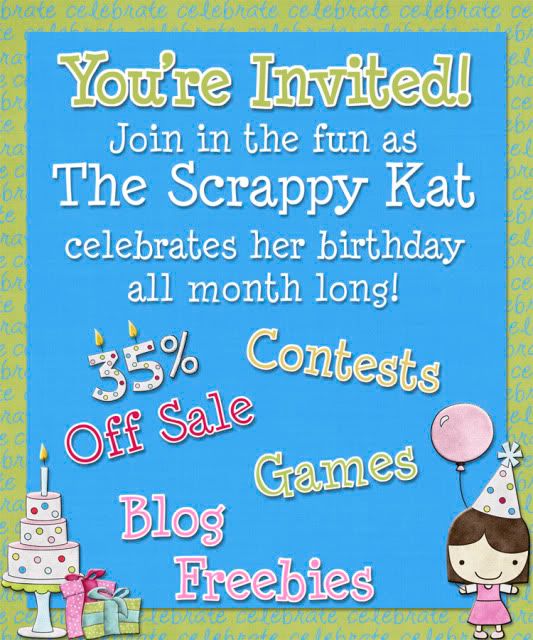 If you want the chance to win a $5 coupon to her store, she's having a drawing tomorrow night for everyone who posts about her birthday; you can get all the details by visiting the
Blog To Win thread
in the STS Forum.