Welcome to my stop on the Stuff to Scrap blog train! I hope you're enjoying all the amazing goodies that were created for you this month. I love the colors that were chosen. Here's what I have made (just click the preview to download). And if you're interested in participating in the blog train, next month's theme is Spring Picnic, with a gorgeous color palette that you can see here.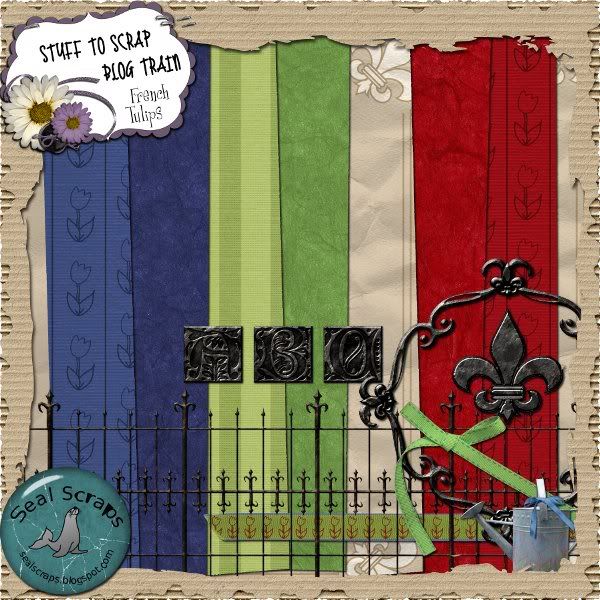 And here are all your stops along the way:
SAHM Scrapper
Nibbles Skribbles
Scrappin' Serenity
Craft With Me
Christin's Creations
Scraps N Pieces
B2N2 Scraps
Shel Belle Scraps
Saphira's Scrapdesign
Let Me Scrapbook!
Grandmas Templates
Where The Heart Is
Jensen Motley Crew Designs
The Scrappy Kat
Always Be Neighbors Designs
Scrap Attack-Designs by Beth
Scrapping Sisters
Seal Scraps
<--- You Are Here
manda lane scraps
Ányi + a digitális scrapbooking
Pages N Memories
Flower Scraps
Arizona Sweetheart Scraps
Just For Fun