I thought I'd throw out a few more CU camping items for you to use this week (image is linked to download). There are a couple more marshmallows - just couldn't get enough of them - a flashlight, and a trench knife.
If you're interested in more CU items, visit the
STS forum
this week because the majority of the contestants made their items CU-friendly.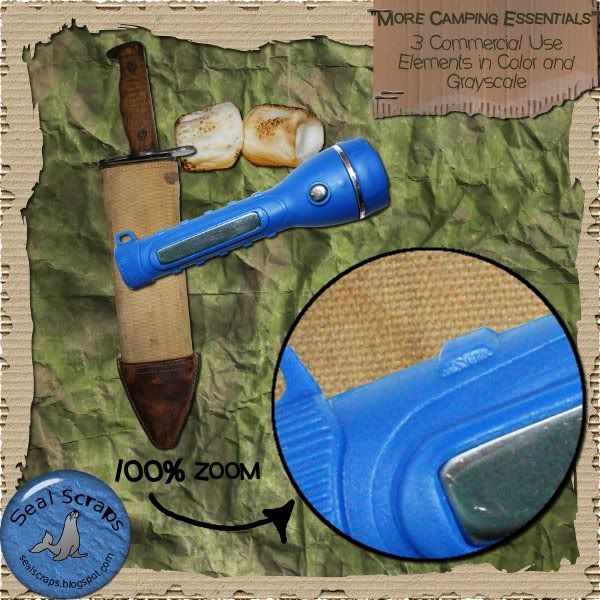 You can also still snag my entry kit by clicking on the preview below. Don't forget that voting will be up this weekend, so if you like it, throw a vote my way! This is the final elimination before the final round! :-/