I just love the colors of this month's blog train over at STS! The theme was "Spring Picnic" and from the first day, amazing kits started showing up in the forum! The colors were just so inspiring and I'm so excited to go download all the wonderful pieces. :)
Here's my contribution this month. The download links are below. Hope you enjoy!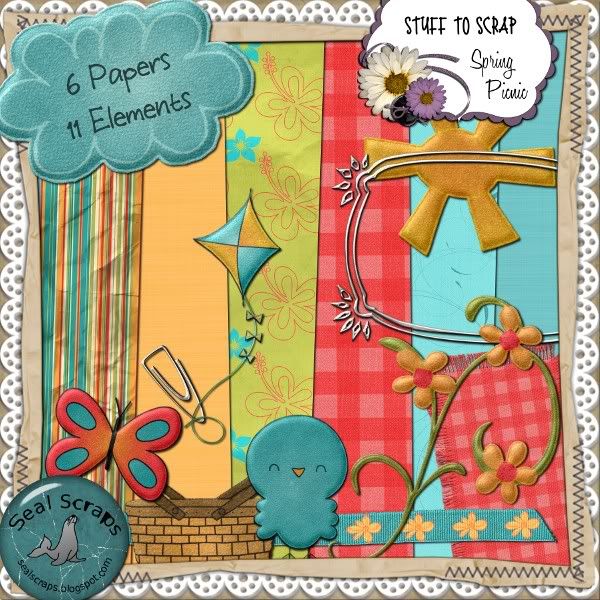 Elements
Papers
And here are all the stops along the way:
Digi-designs by Nicole
Scraps by Andrea
SAHM Scrapper (Becky)
Digital Scrapbooking Central
Farrah Smith Designs
JeNaSis DeSiGn
Christin's Creations
Jensen Motley Crew Designs
The Scrappy Kat
Scrappin' Serenity
Growing Pains Scrapped
Cami Jo Scraps
This Little Missy
Photom Scraps
Melissa's Scraps and more
Rainamoon Scraps
Adriana's Cafe
Scraps N Pieces
B2N2 Scraps
Manda's Scrappin' Creations
Mommy Me Time Scrapper
Ányi + a digitális scrapbooking
Becky Young Designs
Digital Scrap Fun
manda lane scraps
Saphira's Scrapdesign
Shel Belle Scraps
Seal Scraps
<--- You Are Here
Luna Rosa's Scraps
Just For Fun
Grandmas Templates
Where The Heart Is
Sheri's Scraps
Every EverAfter Moment
Let Me Scrapbook!
Heidi's Creations
Pretty Pixel Designs
Stuff to Scrap
Milly Dee
Craft With ME
Pages N Me
Tricia's Treasures
Flower Scraps
Arizona Sweetheart Scraps
The Scrapping Sisters