Now that things from the Designer Darling contest, opening the new store, and the new forum have finally settled down a bit, Katina and I have had time to finish up add-ons for our "Steampunk" kits you all liked so much. In case you didn't get it the first time around, here's a look at the full kit. I've put it on sale 30% off this week, so you can get the full version along with the add-on over in my store.
And here's the add-on I've created for you. It's available in my store now for $1.99, but since I love my blog readers so much, I've made a coupon just for you. :) Go over to my store, spend a minimum of $2.79 (the sale price of the "Steampunk" kit or any of my other kits you may not have yet), add the "Steampunk" Add On to your cart, and you'll
get it for free
! Just use the coupon code: Steampunk_Blog But hurry, it's good for this week only!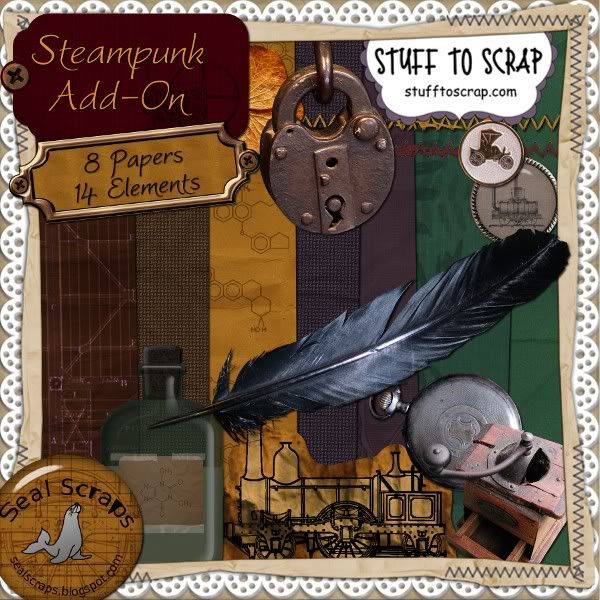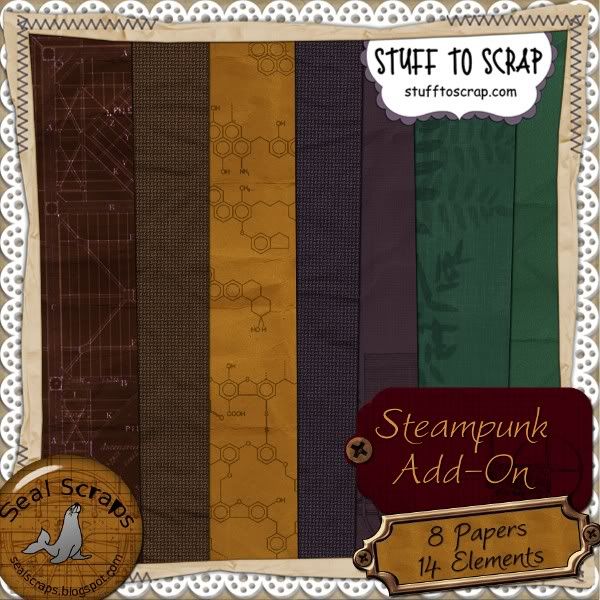 And if you want to check it out before you buy the whole thing, here's a little sampler of two papers and three of the elements. Just click to download: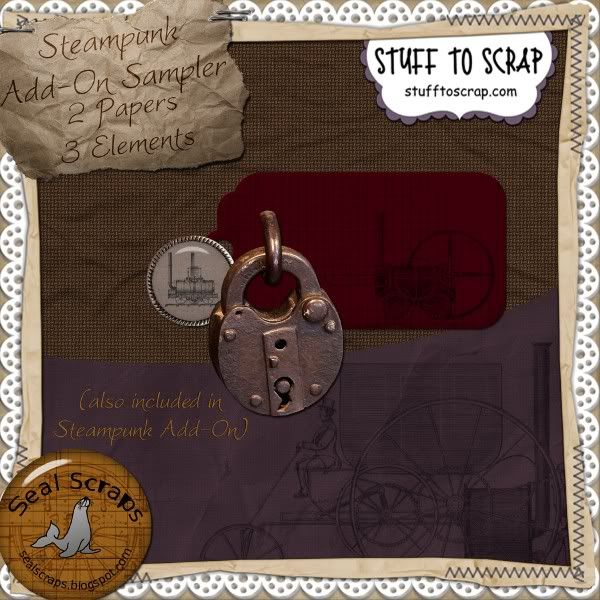 After you've done that, here's a look at Katina's amazing add-on, which you can pick up in
her store
. She also has a little sampler pack on
her blog
.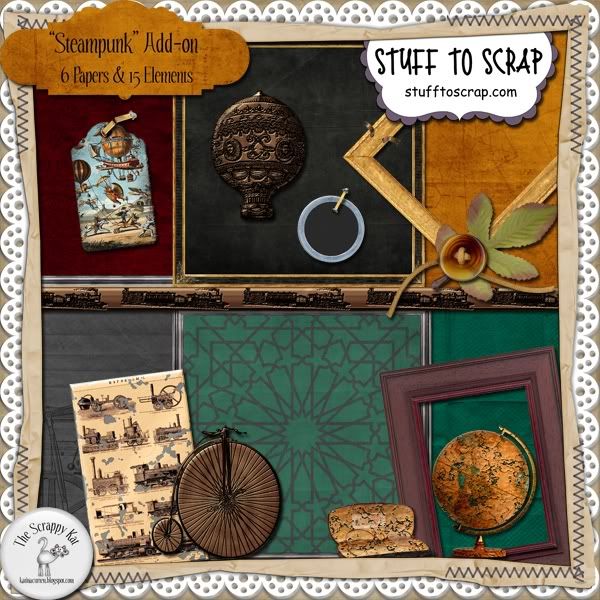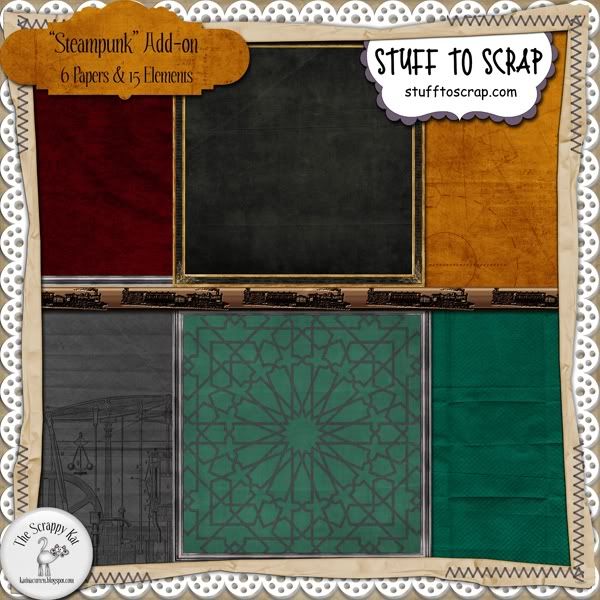 And just in case you missed her full kit, you can get it in the store as well: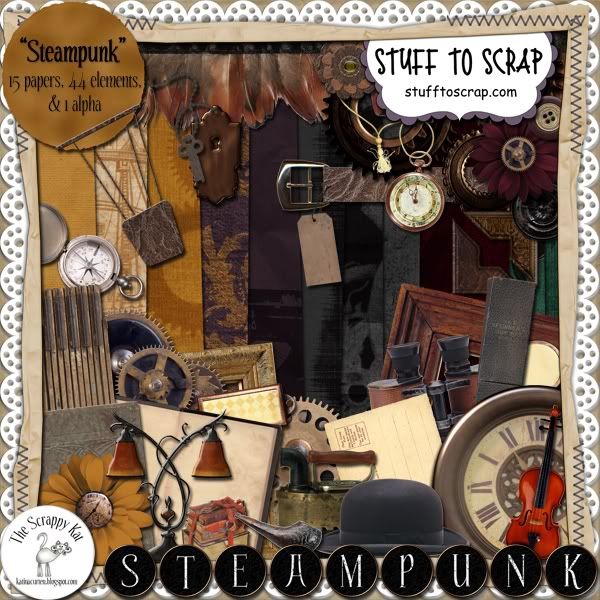 Hope you all enjoy this add-on! I can't wait to show you what I'm working on next!