I have a LOT to tell you about tonight, so hang with me! First up are two fun new kits from JW-Digiscraps. The first you may remember me mentioning a few weeks ago when Janice created it as a guest designer over at Digidesign Resort
.
Well if you didn't pick it up then, she's not added it to her other stores and you can grab it there! :)
The next kit is a fun new one called Spring Boheme. I just love these colors and the bright fresh feel of the kit.
I had planned to just show you my layout, but when I caught a look at all the amazing ones from Janice's whole CT, I had to show them all off. ;) Aren't they awesome?! This was so much fun to play with and you should definitely check out this kit for all your spring layouts!
Finally, my friends Katina and Tammy have a neat new kit over at Stuff to Scrap called "Who Built the Ark?" Have you heard this children's song? I've had it in my head ever since I saw the kit! LOL! I love all the cute little animals and sweet colors. Word on the street is that they're going to have some add-on animals as well, so be watching for those!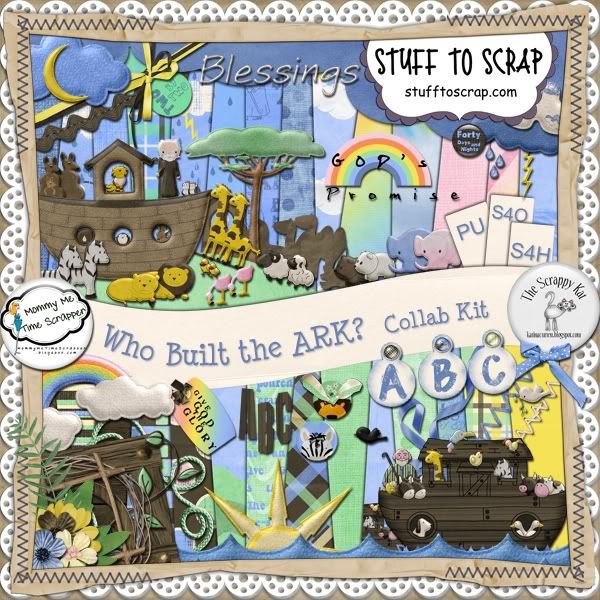 And since you've made it all the way to the end today, I have a little brag book freebie for you as well. Be sure to head over to
The Scrappy Kat
and
Mommy and Me Time Scrapper
blogs for links to more brag book pages!