Hello everyone! Today I have a gorgeous new kit to tell you about. It's a collab by The Scrappy Kat and Growing Pains Scrapped called "Midnight in the Garden" and was inspired by the gorgeous old gardens of the Southeastern US. I'm in love with all the pretty wrought iron and flowers in this kit and think you will be too. Check out Kat's portion.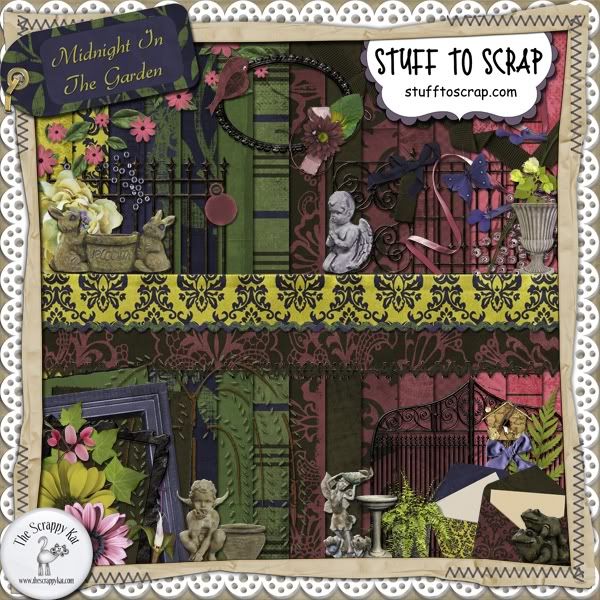 You can get it in her store by clicking the preview above.

Here's a layout I made with some pictures of the family at the beach last weekend. The colors in this kit are SO versatile!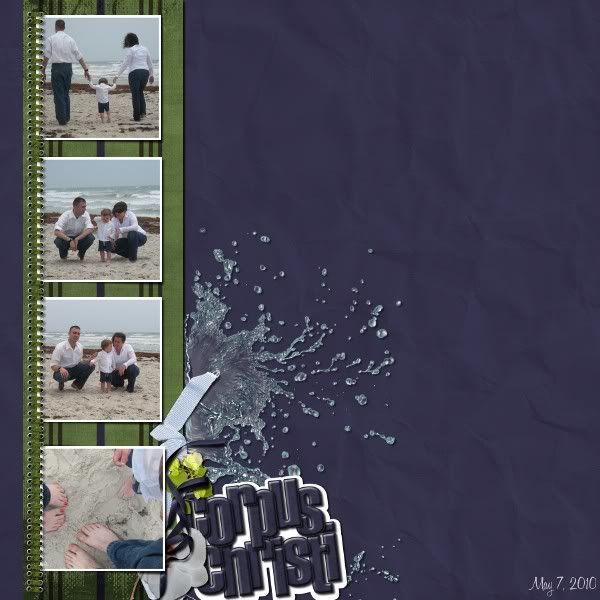 And before you leave, here's a QP I created for you. It's linked to 4shared for now because my direct download is misbehaving at the moment. :(

Enjoy!