It's Build-A-Kit Time over at STS again and this month's color palette is absolutely gorgeous and the kits the designers have come up with are so fun. The minute I saw the colors, I immediately thought of the ocean and some great pictures I had just taken and got to work creating a little mini called "Ocean Breeze". Take a look at how it came out: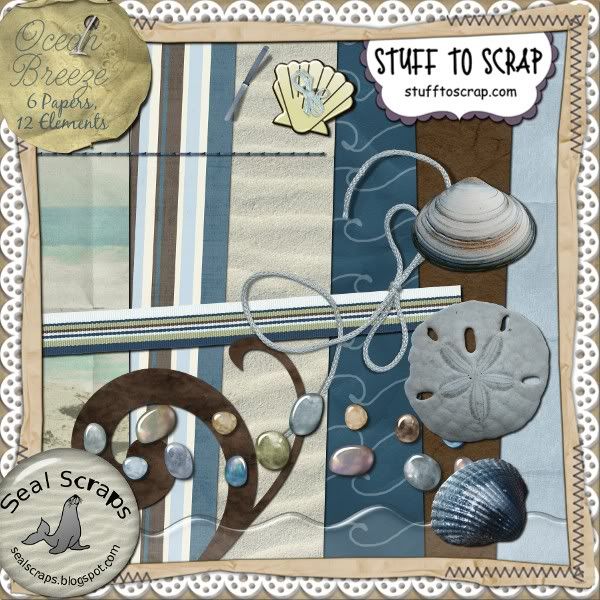 In addition to the mini, I also made a cute little wooden alpha that coordinates with all the kits: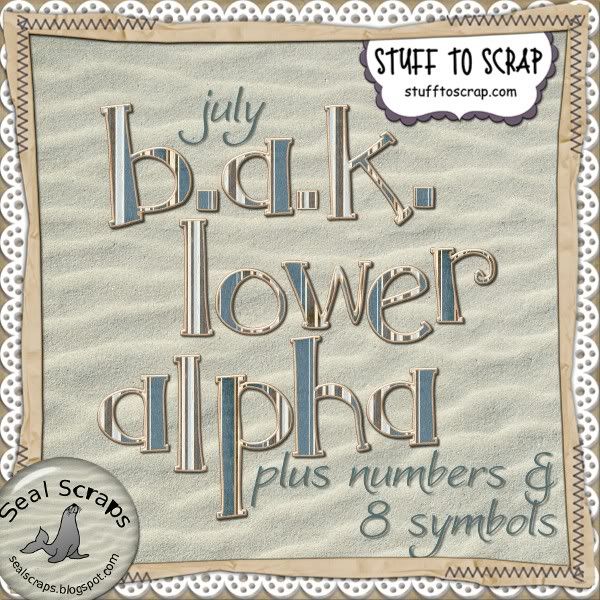 Here's a layout I made with it during the last speed scrap I hosted:
And here's another I made for the new July Template Challenge: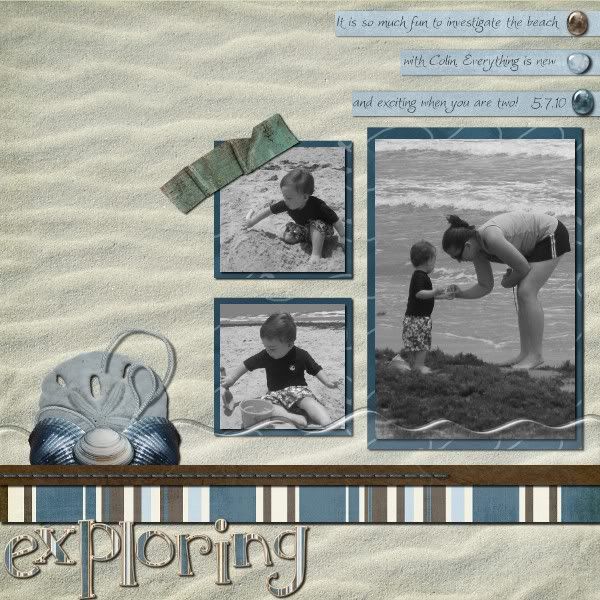 Apparently I was not the only one with ocean on the brain though because The Scrappy Kat also came up with a lovely and completely different kit called "The Beach". These two minis would be so great together, don't ya think?
Here's one I made with just The Scrappy Kat part. I did this for the Font Challenge at STS. If you haven't lately, you should check out all the new challenges. This month has some really fun ones!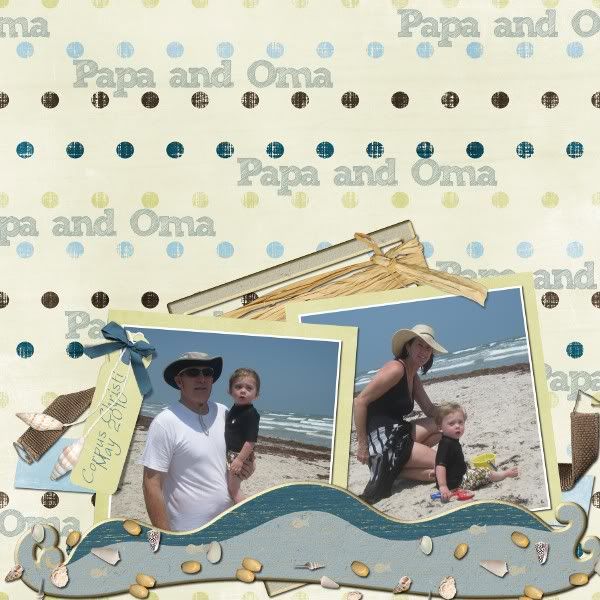 Be sure to go browse all the new mini-kits in the
BAK bin over at the STS store
.
And here's a darling layout my awesome CT member Kendra created to share with you:
Thanks for looking!