I have a fun new summery kit to tell you about today. It's a collab between The Scrappy Kat and Shel Belle Scraps called "Boys and Girls of Summer". Here's the best part: they'll be releasing this in parts (papers, elements, alpha) starting tomorrow, June 28th, but each download will be available free on their blogs for only 24 hours, so be sure to get them quickly! If you don't want to wait, you can also go to their stores at Stuff to Scrap and get the whole kit today!
Here's The Scrappy Kat portion (click to head to her blog):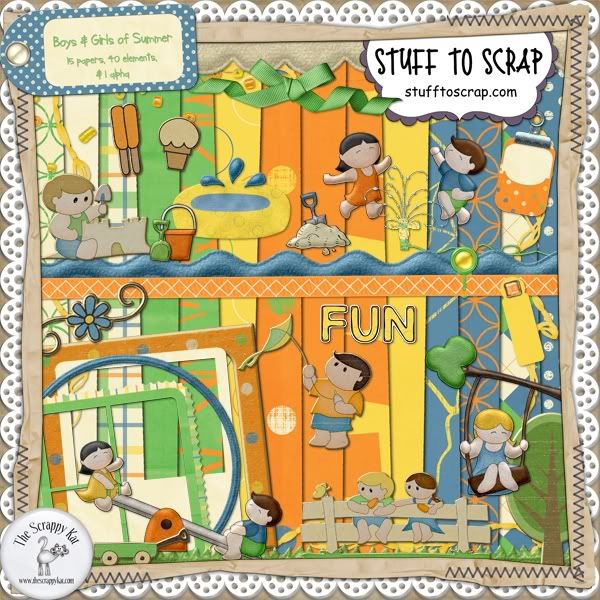 And here's Shel Belle Scrap's portion:



Here are a couple layouts I made using the kits: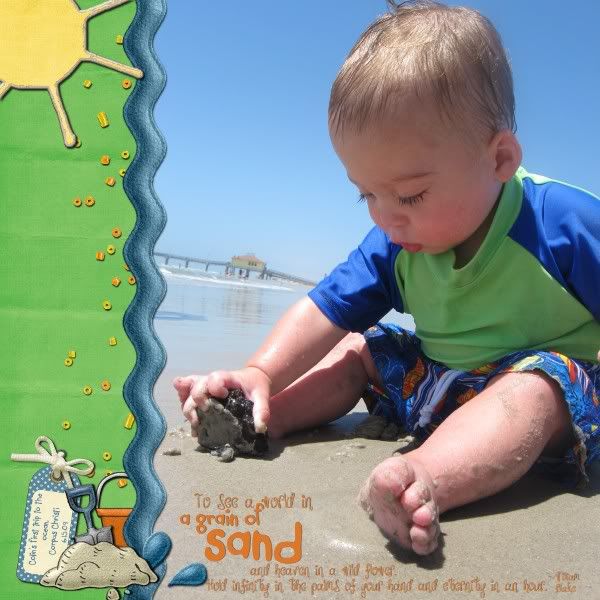 So be sure to head over to their blogs and get this awesome kit while you can!