I have some exciting news to share with you today! One of my own CT members applied for a position as an STS designer and is going to be Guest Designer over there for the next couple months. Right now she's got one adorable mini kit in the store and she was so sweet to let me play around with it!
It's called "Backyard Bliss" and totally cute, full of birdies and butterflies! You can get it by clicking on the image and heading over to her
brand new store!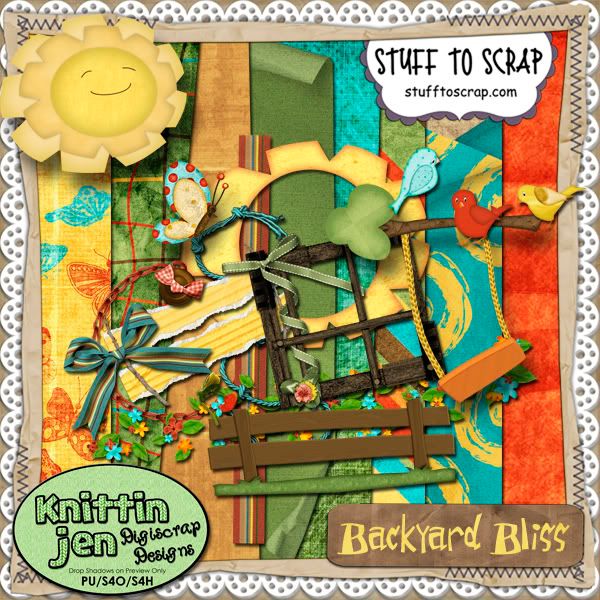 Hurry over, it's only $1.99 and you know you'd love to scrap with this. And keep your eyes peeled, there are some other new designers around and they and Knittin Jen will have more kits in their stores very soon!
Here's what I've done so far: