Here we come a wassailing!
If you're like many families, including mine, one of the best Christmas traditions revolves around singing and music. Whether you go carolling to your neighbors or shut-ins, sing in your church's Christmas pageant, or just love belting out the tunes in your car, Christmas music is some of the best around.
The Anglo-Saxon phrase,
wæs þu hæl
, means "good health to you" and is where we get the term wassail that has become associated with the Christmas season. I've created a new kit celebrating this awesome tradition of carolling and well-wishing that I hope you're really going to enjoy. It's packed with tons of elements from multi-ethnic carollers to drums, music notes, and bells.
You can get the kit in my store for just $2.00 from now until Christmas Day and I've also made a little freebie brag book page for you below which you can now get
direct download!
Yay! So check out the kit, grab the brag book and then leave me some love with the extra time you're NOT waiting on 4shared! Yippee!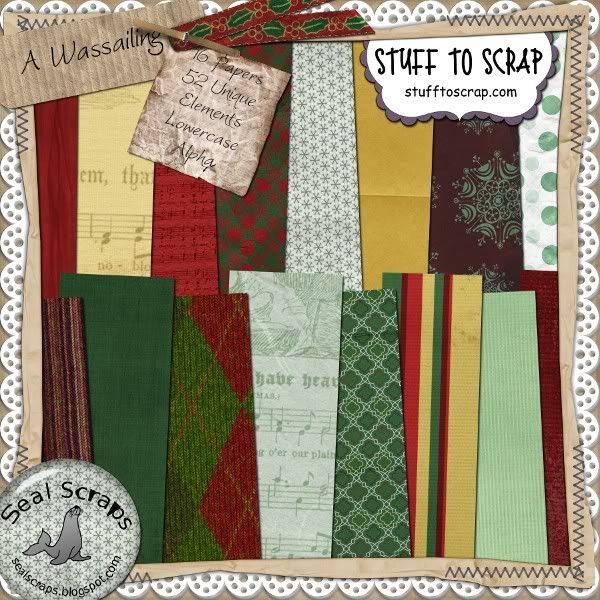 Just click on the preview to download the brag book page: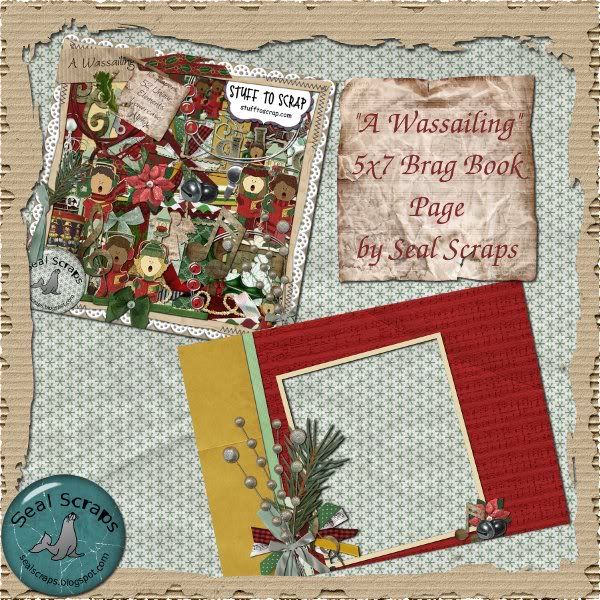 And then here's a couple cute layouts by my CT members Sheri and Kendra:
And on that note...
Love and joy come to you,
And to you your wassail too;
And God bless you and send you
a Happy New Year and God send you a Happy New Year!