March marks the anniversary of the first U.S. zoo opening and in celebration of that, we're hosting a fun, animal-themed blog train. You'll find all kinds of fun animals and animal-related items on the train this month, so hop aboard and start downloading!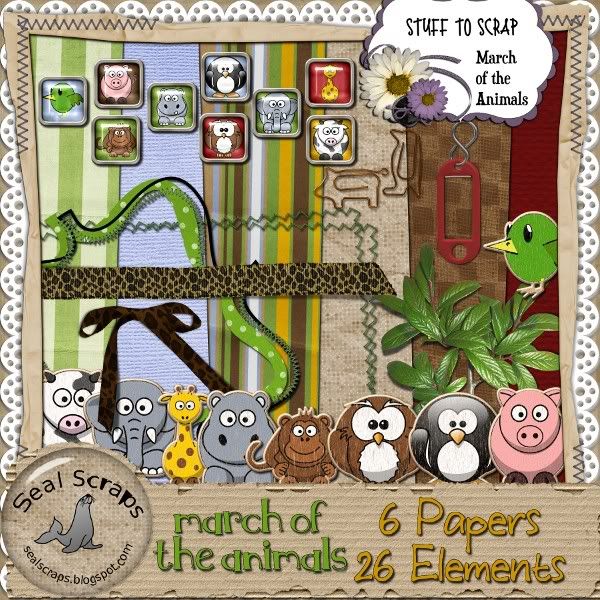 Click the preview for direct download or if that's slow ('cause so many people are downloading at the beginning of the month!), try
this link
at 4shared.
Here are the rest of your stops along the way:
Memories by Digital Design
Scraps by Andrea
Brianna's Scrapper
Christin's Creations
Luna Rosa's Scraps
Designs by Snowlady
Sprouting Seeds Studio
Adriana's Cafe
Lindsey's Digital Scrapbook
Shel Belle Scraps
In The Small Things
Sweet Creations
Flower Pot Designs
Brenian Designs
Lily of the Field Designs
Seal Scraps
<--- You Are Here
Scraps N Pieces
AmyDane Designs
Scrappin Serenity
The Queen of All Wild Things
Growing Pains Scrapped
B2N2 Scraps
Sweet Maple Designs
The Scrappy Kat
Let Me Scrapbook!
Long's Life & Loki
Saphira's Scrapdesign
A Fish Design
Melissa's Scraps and More
Scrapalicious Cereal
Pixiepics and Scraps
The Scrapping Sisters
And to whet your appetite, here's what we're working on for next month: