I've got a fun new kit to share with you today. It started off with some word art I created for the STS April Build-A-Kit. Since those came out just after I had kiddo-ditto, I didn't have a chance to do as much with it as I'd like. :-P But after a bit more time, I've added in some greens and love how the kit turned out. It's going to be perfect for scrapping pics of my bigger munchkin playing outside after all the rain we've had! DH was just commenting during our evening walk yesterday about how he "somehow finds the muddiest mud hole in the neighborhood!" I've really got to remember to take the camera on our next post-rain walk...
Anyway, if you're kids are as fond of muddy messes lately as mine, you definitely need to get out your camera and capture those moments and then get this kit. You can even get it for 40% off for the next week: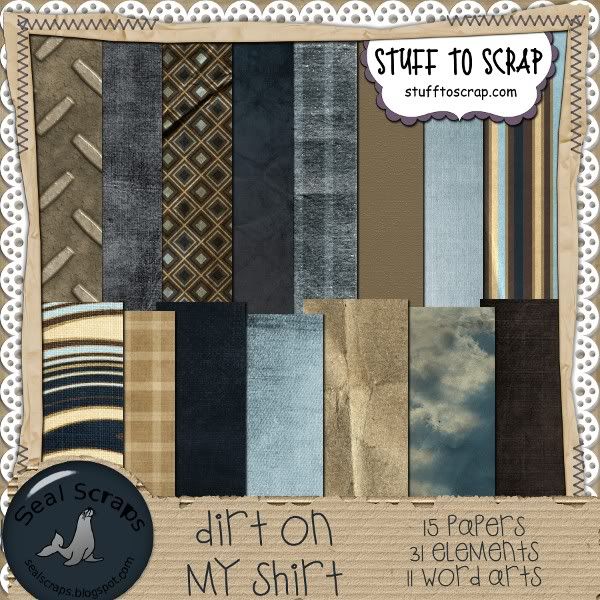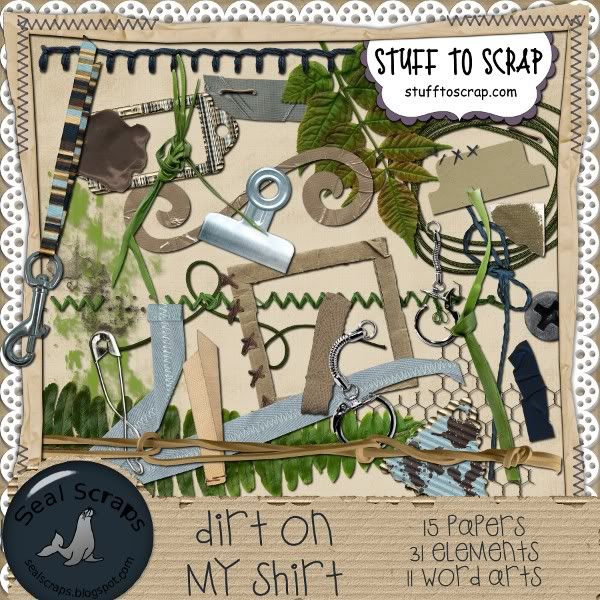 Here are a few awesome layouts from my CT...
Sheri did a great double-pager:
And Kendra used it to scrap some boy birthday fun: