It's that time again - Build-A-Kits over at STS! :) I've created a fun "gamer" kit. Whether you play pen-and-paper or live-action (LARP), if you've got pictures of your RPG's, this kit's for you. From Dungeons and Dragons, to Serenity and Munchkin, "Roll a D20" is great for your game nights or convention trips. I know mine's going to get used for some GenCon pictures I have never gotten around to scrapping because I didn't have just the right kit!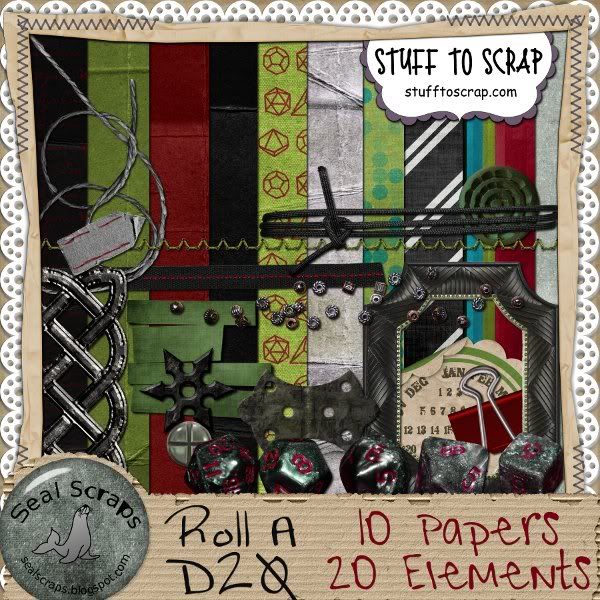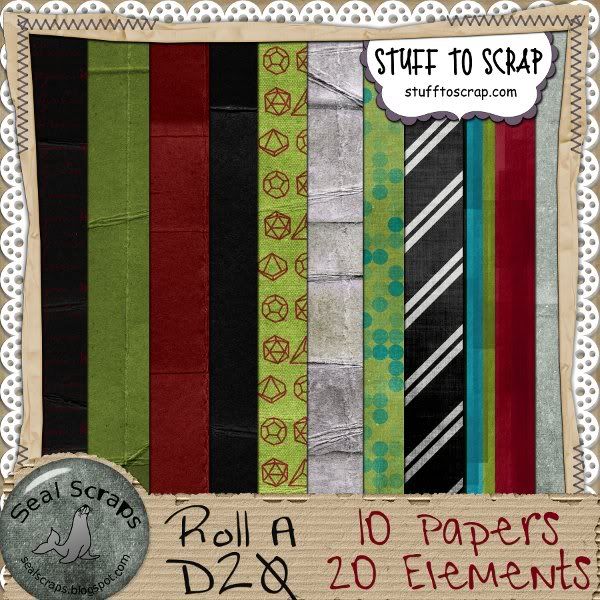 I've also turned one of my layouts into a little QP freebie for you. Just click the preview for a direct download.
And here's one of the many other awesome kits you can grab over the BAK bin. It's by The Scrappy Kat and this one is all about video games and you can get just the elements, just the papers, both, or, if you're in a rush, check out the awesome brag book pages. Best of all, as always these kits all coordinate allowing you to create whatever sort of kit fits your needs.
Here are a couple layouts of my boys and their games that I've made: