The beginning of the month always means lots of fun new things going on over at the Stuff To Scrap forum and store and this month is no exception. With Digiscrap Day and the holiday season right around the corner, you'll want to keep your eyes peeled for lots of new kits, great deals, and fun freebies over the next several weeks. Here's one of the things I love about each month: our
Build-A-Kits
. Using one palette, the designers put together little mini-kits for you to mix and match. Like the papers from one designer and the elements from another? Get both for the same price as a regular kit. Plus, while you're there, take a look at an extra element pack or maybe an alpha. Using this awesome coupon, you can get 3 or more kits for 50% off:
Slowly easing myself back in to a regular designing schedule after a bit of a hiatus, I've made an element pack and a paper pack for this month. I combined it with a neat mini by The Scrappy Kat and came up with some pretty cute layouts. You can check out all the new
BAK's in the bin over at STS
.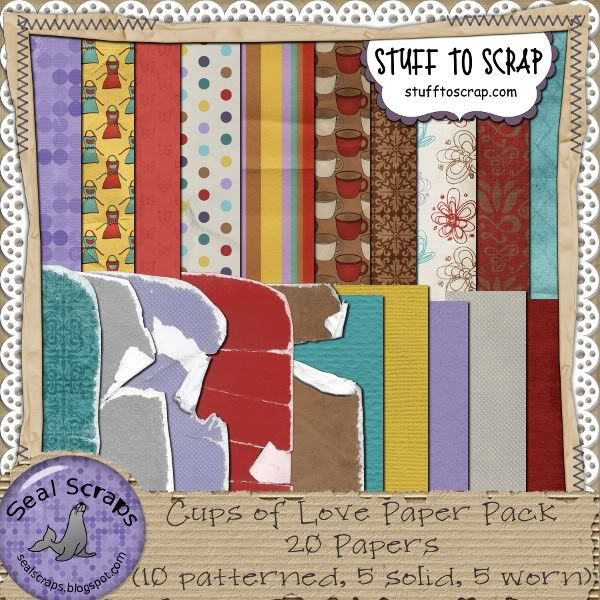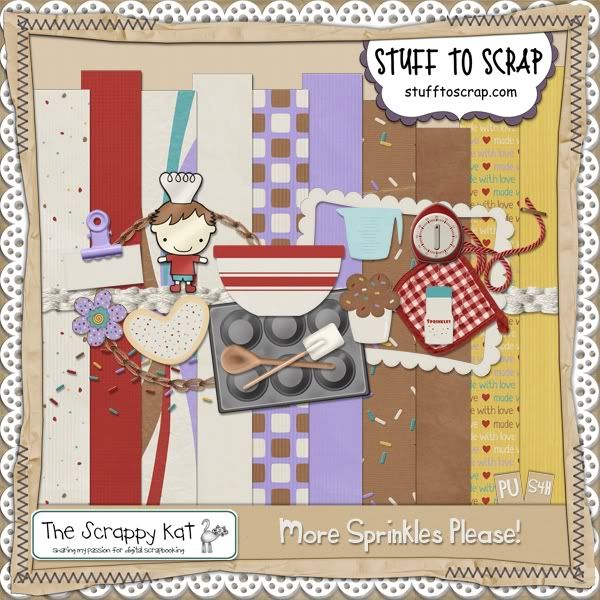 Also, one of my other favorite things about the beginning of the month is seeing what everyone puts together for the monthly blog train. I didn't get a chance to work on it this time around, but the colors are g.o.r.g.e.o.u.s! Here's a quick list of everyone who made a part and their blogs where you can get them:
Scraps by Andrea
Dandelion Dust Designs
Junfunkie Designs
CutieFruity
The Digi Scrapping Mama
Shel Belle Scraps
Lovely Creations
DoubleTrouble Scraps
KatyBugScraps
PizazzPixels
Queen Wild Scraps
Scrappin Serenity
JMC Designs
Adriana's Cafe
Ladybug Pics n Scraps
Lindsey's Digital Scrapbook
MDK Scraps
Queen Bee Scraps
Daydreamer
The Scrappy Kat
scrapN2Nspire
Let Me Scrapbook!
Sweet Maple
Note-able Scraps
scraphannah
Finally, something I look forward to each month is the collab the designers work on together. I LOVE seeing how it all comes together into one totally awesome and amazing kit. This month's is definitely no exception. Here's a look at the kit and the great set of QP's we've made for you. I have a feeling I'm going to end up using nearly every one to make scrapping some of the bazillion pictures I've taken this fall easy as pie...pumpkin pie...