I love the beginning of every month! So many exciting things to do and December is one of my favorites! Today I have my contribution to this month's blog train, but be on the lookout all weekend because
IT'S MY BIRTHDAY SUNDAY!
:) I'll have a great sale going on all weekend (along with a $1 retirement sale for many of my kits), a freebie for you on Sunday, and a speed scrap Sunday night with a great participation prize! For now though, here's your Country Christmas mini. Just click the preview to download:
Take a look at them all together: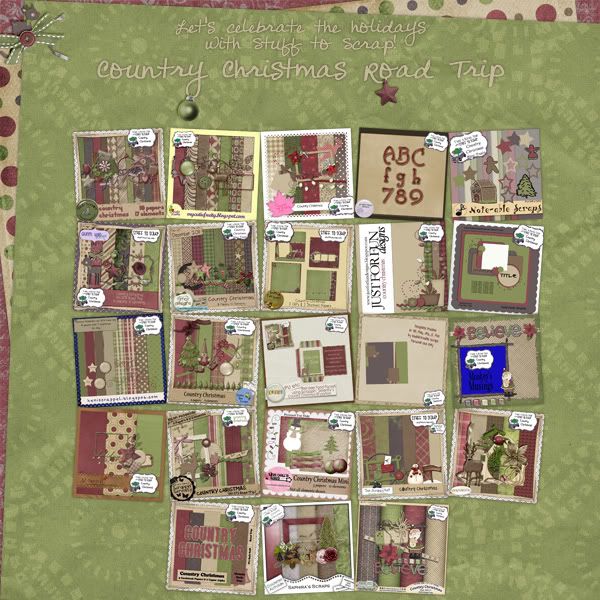 And here are your other stops along the way:
JMC Designs
Sweet Maple
Scrappin Serenity
Growing Pains Scrapped
Let Me Scrapbook!
scraphannah
Tina Dell's Tags
Saphira's Scraps
Junfunkie Designs
Sweet Creations
Just For Fun Designs
Queen Bee Scraps
Seal Scraps
<-----You Are Here
CutieFruity
Queen Wild Scraps
Monkey's Musings
The Digi Scrapping Mama
Mommy Made This
DoubleTrouble Scraps
The Scrappy Kat
Heni scrappel
Note-able Scraps
AZ Sweetheart Scraps