There's one week left in my retirement sale before these kits will be gone forever. If you have been wanting any of these, now is the time to get them at just $1 apiece.
I have some exciting new kits planned for 2012 - can't wait to share them all!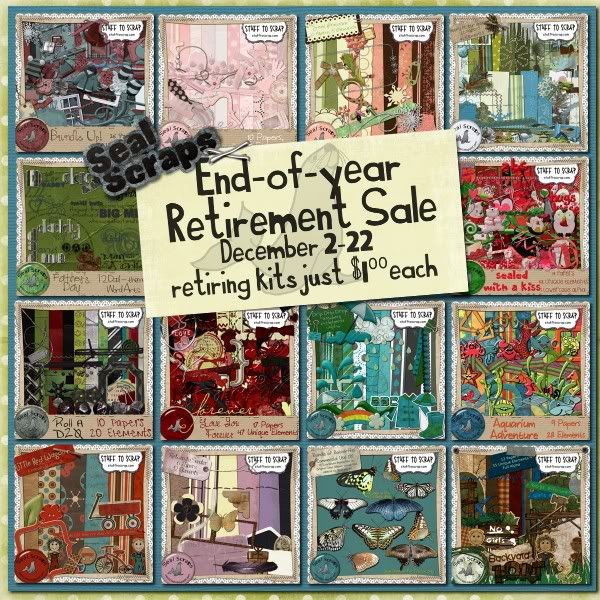 And don't forget that if you spend $10 or more in my store (new or retiring kits), you can use the coupon code
SEAL_RetirementSpend10
to get $3 off your order.