It's birthday time at Stuff to Scrap! Can you believe it's been three years?! I feel pretty lucky to have gotten to know all the great gals here at STS right after I started scrapping a few years ago. This past weekend, I got to meet several of them AND had a weekend away from the kiddos where I actually got some scrapping done! :) Woohoo!
We've got some great things planned for you all month long, so be sure to block out lots of scrapping time this month. I've been going through scrap-withdrawl the past couple months as real life got in the way, so I'm looking forward to ditching the boys with the hubby and getting in on some of these events...hope he doesn't keep up with this blog and read that, lol!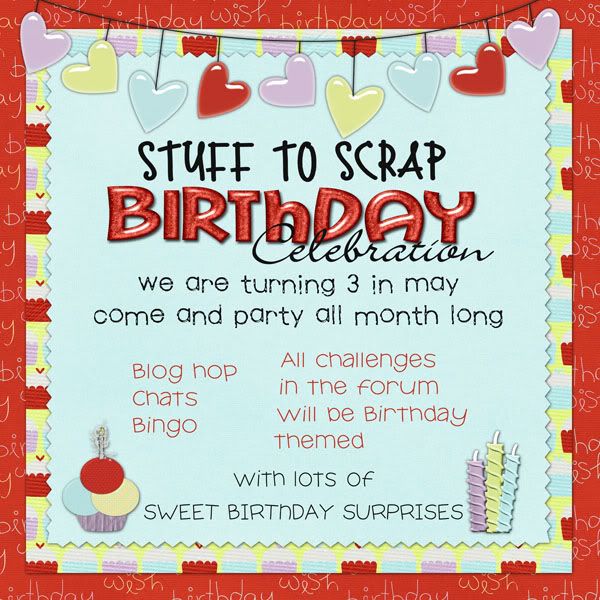 Each year, the designers all get together to create a fun new birthday-themed kit that our forum members get for free on their birthdays. Have you seen this year's kit yet? It's called "Sweet Birthday Surprise" and I just love the colors! Not too gender or age specific and soooo many fun papers and elements to work with! Check it out:
This year, as an extra little birthday surprise for you all, we are going to have freebies for you from different designers each day all month long. Today, I have a little cluster frame. Just click on the preview below for a direct download: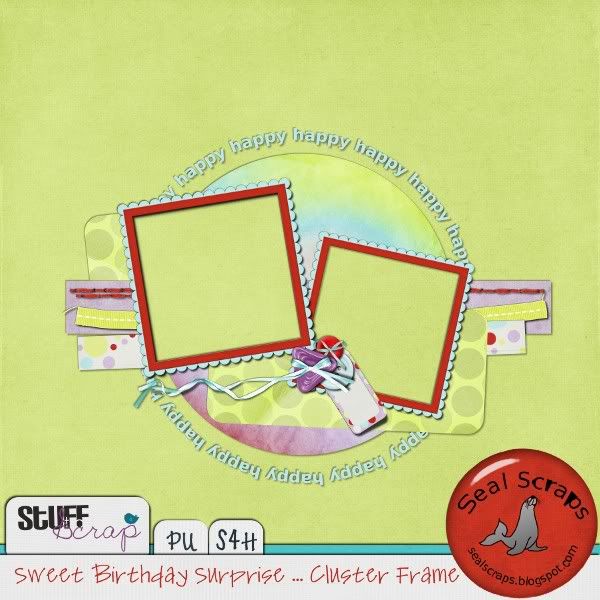 Hope you enjoy!