Tammy and Kat have teamed up for another Springy kit. "Dive Into Easter" has the same bright & fun pallette scheme that "Dive Into Spring" does. Perfect for mix matching the two kits.
Here's a look at the whole thing:

I'm completely loving these gorgeous papers!

There is also an awesome QP pack for scrapping all the Easter pictures I know we're all going to take! :)
One of the things I really love about this kit is that it's not too girly. Kind of hard to find Easter-y kits to use for my two, but this one worked out perfectly (now to get them to keep their clothes clean at least long enough to snap a few Easter shots to put in the great quickpages, lol!).
Here's one from last year. Cleanish, but in desperate need of some haircuts! ;) Love those boys!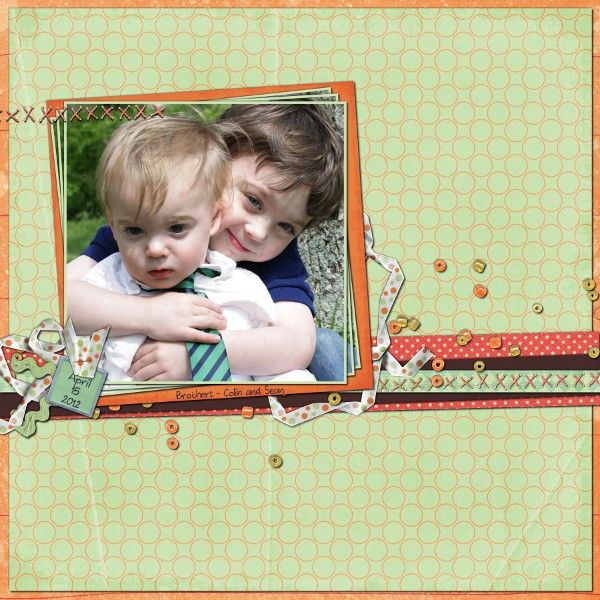 Be sure to check out Kat and Tammy's blogs for some other cute freebies

.