Have you been downloading the awesome summery collaborative kit called "Tutti Frutti" that
The Scrappy Kat
,
Nibbles Skribbles
and
Scraps of Ellay
have been giving away for free on their blogs? Man, I hope so because this thing is huge and awesome and is perfect for so many different kinds of layouts. Here's the one I showed you earlier in the week.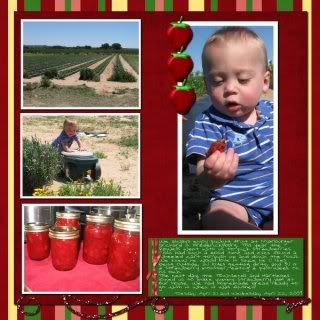 All the CT members for all three designers have put together brag book pages for you as well, so you're going to have a huge brag book ready to go when you download these! If you're here for the brag book hop, the preview below is linked to the download. Please leave some love for me and the other CT members who have put together so many BB pages for you to use! Just open each designer's page (linked above) for a list of their CT!
If this is the first you're hearing about the new kit, get your booty over to the three designers' blogs to download the whole thing for free before they put it in their stores! Then hop around to all the CT blogs to collect the whole brag book. When you're done, you'll have enough for a huge book and you'll have the rest of the kit to help you personalize it!
Here's mine: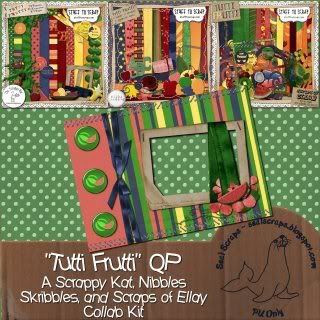 With that, I send you on your merry way! :)