It's that time of the week again! I have just completed my entry for Week 3 of the Designer Darling Competition over at
Stuff to Scrap
. This week we were challenged to use a photo of a gorgeous quilt one of the STS designers, Deanna, is making as our inspiration for a kit.
When I saw her quilt I began thinking of all the textile makers in my family, from quilting to knitting to crocheting. I was lucky enough to spend much of my childhood around women who made things with their hands and my great-grandmother Ruby was one of those women. We lived just a few blocks away from her in our small town and I went there every day after school. In the winter she would teach me to crochet, but in the summers we would garden. This kit combines some of the colors of Deanna's quilt with the bright cheerfulness that reminds me of my grandma. I have included elements that remind me of summers spent outdoors with her.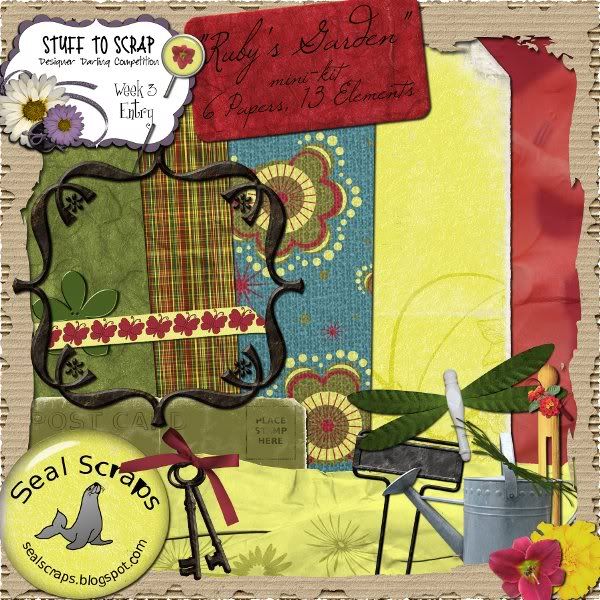 If you like the kit, you can download it over at the STS forums
here
(mine is at the bottom this week because I am slower than molasses!). Be sure to come back because I'll have an add-on for you on Saturday.
Also, I have another mini for the STS blog train and a full-sized kit (a collab with The Scrappy Kat!) coming out on Monday, so be sure to check them out in a few days!
Here's a little sneak peek at the full kit: