Well, it's finally done! As I mentioned before, I'm a contestant in Stuff to Scrap's Designer Darling challenge which started this week and our first challenge was to turn a color palette into a kit...pretty easy, huh? Well, as soon as I saw the colors I thought of my son's room, which is all about dragons, so I figured why not do a kit called "Prince in Training"?
Despite being pretty excited about this, I was also stressing out ~ there are a ton of amazing designers competing in this and I've hardly made any kits at all. Also, I had so many ideas that I had a hard time narrowing it down to just the few things we were allowed to have in the kit. What this means for you is that you can download this mini-kit now and come back in a couple days when I've sorted through all the other things I've made and get an add on to make it a full-fledged kit! :)
For now, head on over to the
STS Forum
and get the download link. If you like it, leave me some love ~ if you think of something you'd like to have in the add on or suggestions for improvement, I'd love to hear those too! Thanks!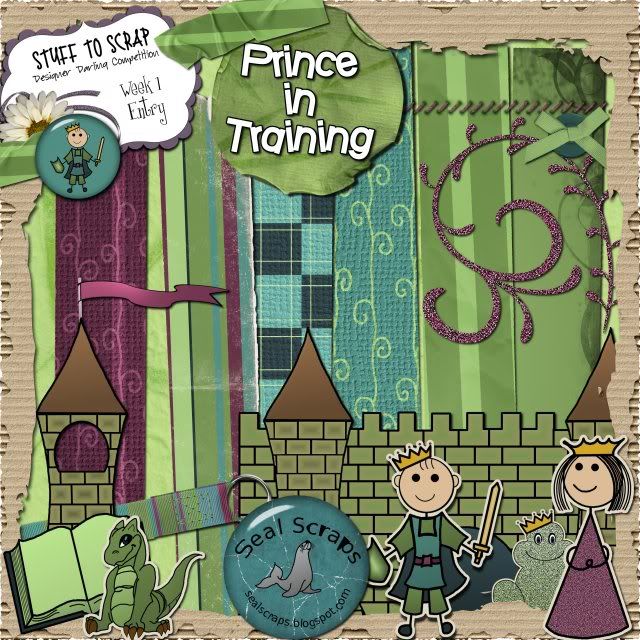 P.S. Tomorrow I'll be here with a QP for Whimsical Winter and a layout from a cute new JW-Digiscraps kit, so be sure to come back!