Didn't you know? Not only is February the month of Love, but also the month of digi-scrap sales! :) Here are two fantastic sales going on in digi-land this month:
First up is a month-long sale in The Scrappy Kat's store over at STS. It's her birthday this month and she's turning...um, well, maybe you can guess... Everything in her store is 35% off and she's going to be having all sorts of other fun contests and give-aways, so be sure to check out
her blog
as well as the
store
.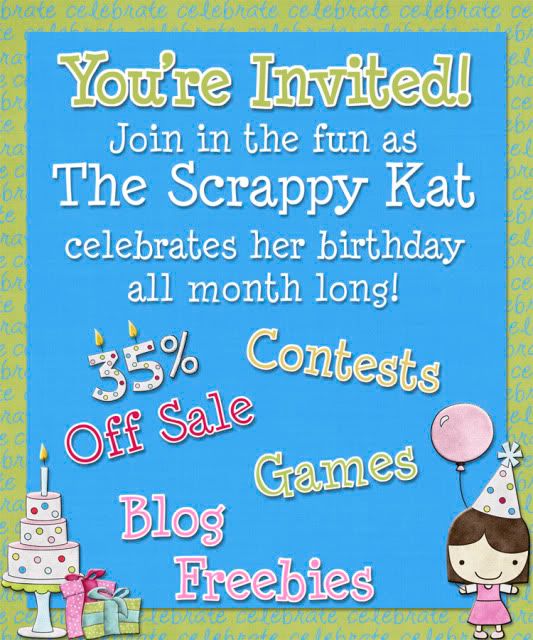 The next sale is over in JW-Digiscraps' Divine store and is 40% off everything from now until V-Day.
Plus, be sure to hit up the rest of the Divine site for even more goodies all month long.