It's blog train time again and wait until you see some of the amazingly gorgeous kits the forum members over at STS have created! The colors are absolutely lovely, as always and I had fun making a little mini kit for you.
Click the preview for direct download - or if that's running slowly (with so many people downloading the blog train at the beginning of the month!), there's a 4shared link below: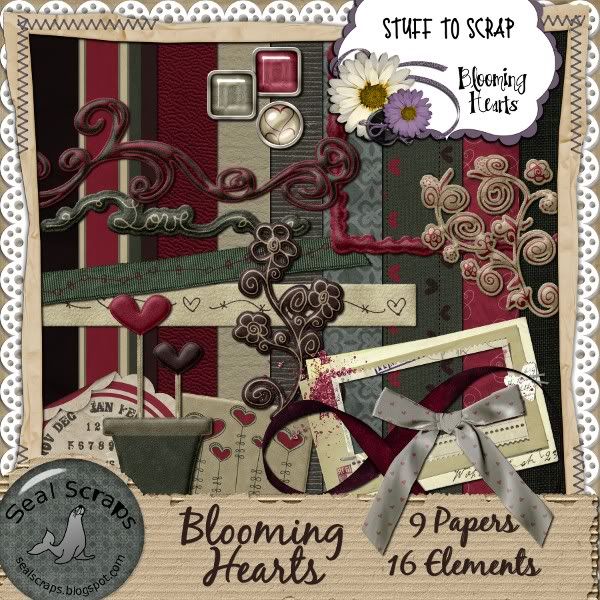 4shared
Tracy made some totally awesome QP's using my mini, so be sure to get those. I'm always so thrilled when I see my kits in action - you guys make them look great! LOL! That's why I love seeing all your layouts. :)
And don't miss any of the stops along the way:
Shel Belle Scraps
Luna Rosa's Scraps
The Scrappy Kat
Mommy Me Time Scrapper
Brianna's Scrapper
Long's Life & Loki
Scraps N Pieces
Brenian Designs
Sweet Creations
Scrappin Serenity
Seal Scraps
The Scrapping Sisters
Jellebelleke's
AmyDane Designs
Saphira's Scrapdesign
Melissa's Scraps and More
Designs by Snowlady
Growing Pains Scrapped
Let Me Scrapbook!
Donna's Scraps Of Life
Adriana's Cafe
Memories by Digital Design
Flower Scraps
Jensen Motley Crew Designs
Also, next month's theme is going to be March of the Animals and if you can believe it, there are already some minis finished and on showcase in the forum. I think I know what I'm going to do, but just have to carve out the time to get it done! :)
Here's a peek at the color palette. Click on it to head to the forum and see some of the kits the gals have already created: