Well, it's been six long weeks since I posted on here - wow! Things have been um, unsettled to say the least. In that time, I've had a baby, had tons of family visit, dealt with
all
of us having the flu at the same time and hubby getting a respiratory infection to boot, and then to top it off, had a tree fall on the house last night (everyone is fine, thank God!). I'm hoping things settle down for a bit now and I can get back to my relaxation time: SCRAPPING! I definitely need some now!
Anyway, I have been working on some things here and there and this is the first of them: a new steampunk-themed collab with The Scrappy Kat. We had so much fun making our
collab last year
that we kept saying we'd find a chance to do another and here it is! I give you: "Punked". For the next week you can snag it for 40% off!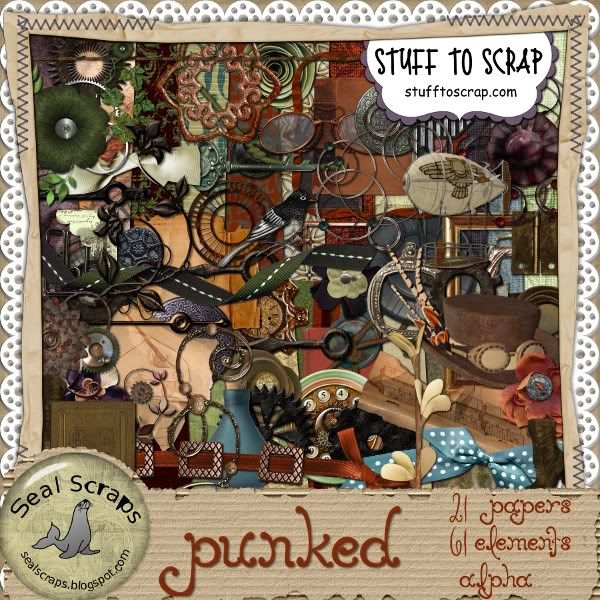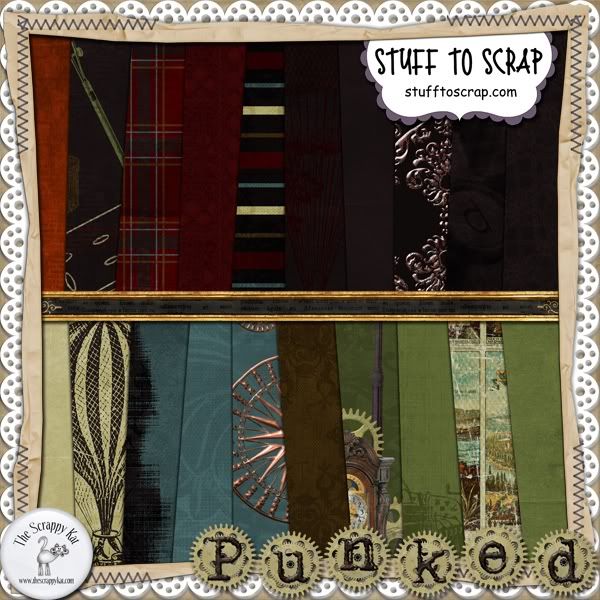 I'm

really pleased with how this one turned out and I think you're going to like it too. Be sure to check out both our parts and don't forget to grab a fun photo-mask freebie at the bottom. I've not made them before, so I'd love any feedback you have! Kat also has a cool BB freebie for you on her blog as well as some other things from our CT's. Enjoy!


Kat's blog freebie:
Sheri's cute QP Freebie:
And here are some lovely layouts by Sheri and Kendra:
Be sure to check back Sunday too - the new STS blog train comes out and I actually managed to get something done for it! See? Told ya I'd been getting back to work! :P